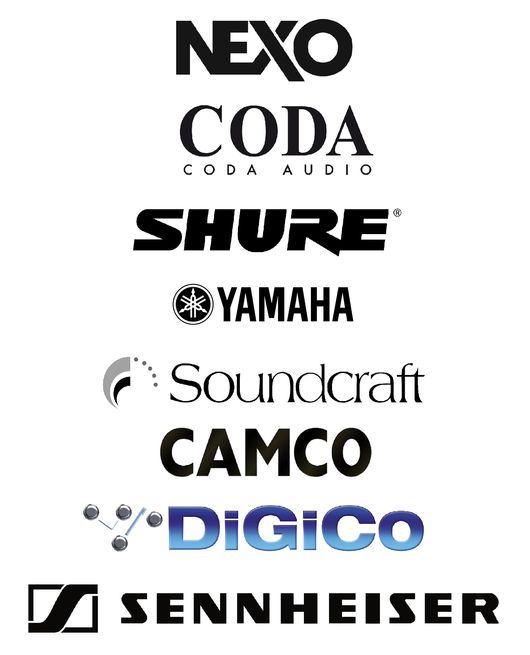 Sale
We also sell the material we work with…
The distribution of professional sound technology builds an important basis for our company. With it, you can acquire replacement parts for already existing equipment, hire us for executing and processing necessary reparations or order any material and supplies directly and easily from us…
… naturally, including professional consultation.
As authorised NEXO- distributor we stock the whole range of sound systems of PS- Alpha-, Geo-, STM- M-, and ID- series, as well as all the Camco- and Coda sound products. Moreover, we also offer products from well-known companies, like Yamaha, Sennheiser, Shure, Soundcraft, DiGiCo, Allen & Heath and many more.
Just ask us and we'll make you a personalised and fair offer!